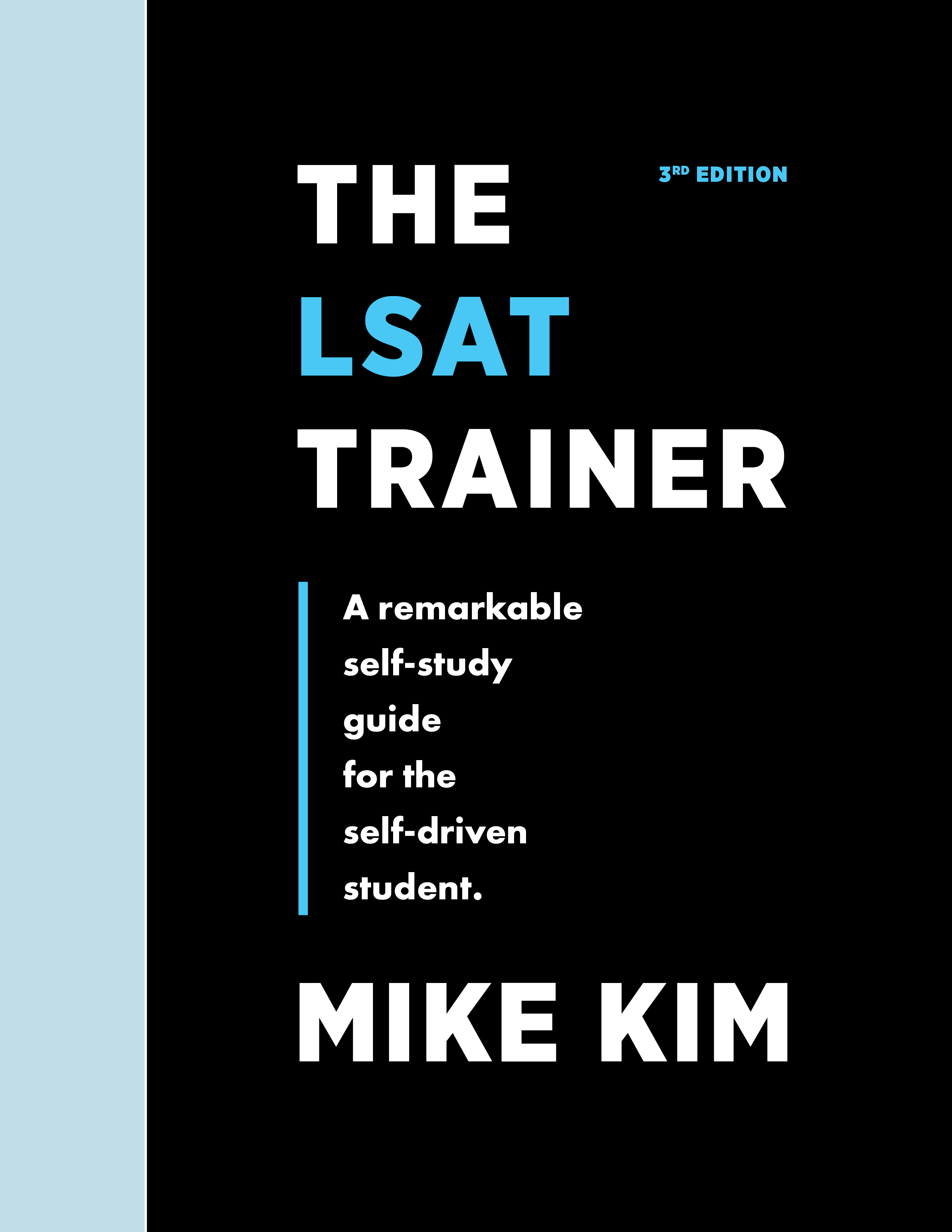 Welcome to The LSAT Trainer site.
The LSAT Trainer is a simple, smart, and remarkably effective study guide that is revolutionizing how top students everywhere prepare for the Law School Admission Test.
Sample Chapters
Is The LSAT Trainer the right study guide for you? Take a look inside and see for yourself.
Features
---
1. Simple and clear instruction
The Trainer provides you with everything you need to know about all of the various challenges presented on the LSAT, and it does so in a manner that is refreshingly simple, clear, and easy to absorb.
2. Intuitive and effective strategies
The Trainer offers intuitive and remarkably effective strategies that cannot be found in any other LSAT learning resource, strategies which have helped give tens of thousands of Trainer students a significant advantage on test day.
3. Unique drills
The Trainer includes over thirty major drills (and dozens of smaller ones) that are specifically designed to strengthen fundamental skills and habits that are necessary for overall LSAT success.
4. Plenty of official practice problems
Over 200, in fact. The problems are carefully selected and organized to augment the lessons in the book, and they are also curated to ensure that as a whole they give you an accurate representation of the exam. Each sample question comes with detailed solutions that provide a play-by-play of how a top scorer works toward the correct answer.
5. Ingenious supplemental resources
Study schedules, Logic Game diagramming solutions, a readiness checklist, instructional videos, infographics, and more, all completely original, and all meticulously designed to help you get the most from your prep time and your study efforts.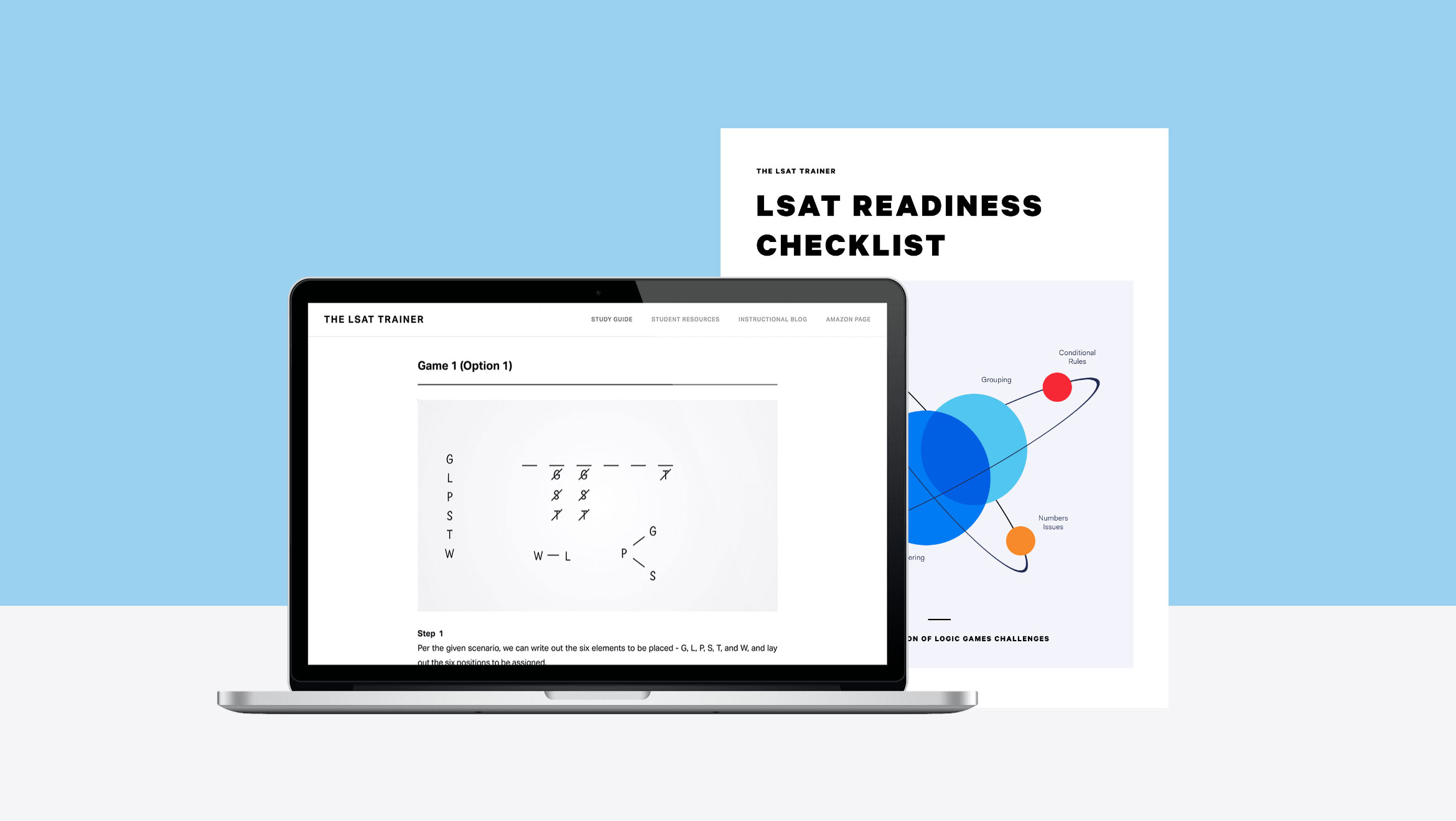 Trainer Student Resources
Study schedules, Logic Games solutions, a Readiness Checklist, and more, all free, and all designed to help you get the most from your prep time and your study efforts.
What do Other Students Think of the Trainer?
I've been through a helluva lot of LSAT prep books and, by far, I think this is the most comprehensive, well-thought out book there is.
- Zain
This book is as concise and to-the-point as they come. The instruction is always clear and meaningful.
- Jonathan K.
Simply the best there is… A step-by-step tutorial that helps you see the LSAT in the way 170+ scorers do.
- Kory D.
This work is phenomenal, I credit it for my 180…and I unconditionally recommend it to every single person studying for the LSAT.
- Lily
A truly remarkable self-study guide… Not only does Mike Kim make it easy to learn, he makes it fun.
- Peggy H.
It very clearly and simply explains the different sections, but differently than others. It doesn't teach you tips and tricks, but rather how to think.
- Landon